Nova Scotia Gambling Statistics
Downloadable PDF here: Nova Scotia Gambling Statistics Sheet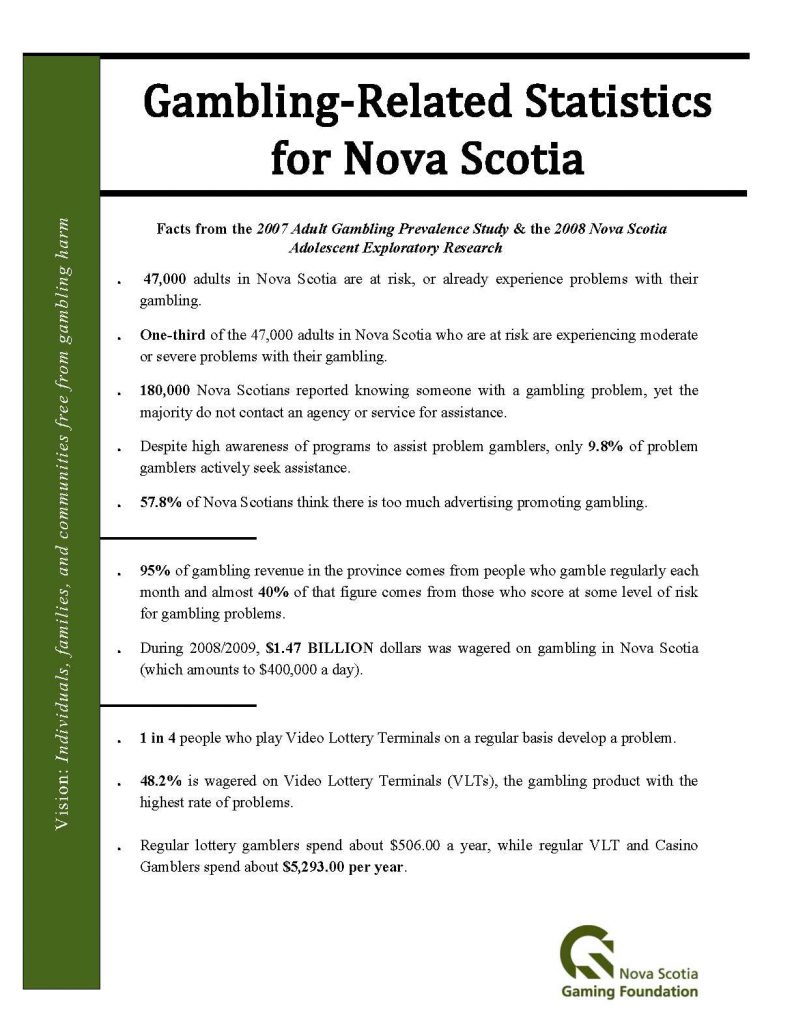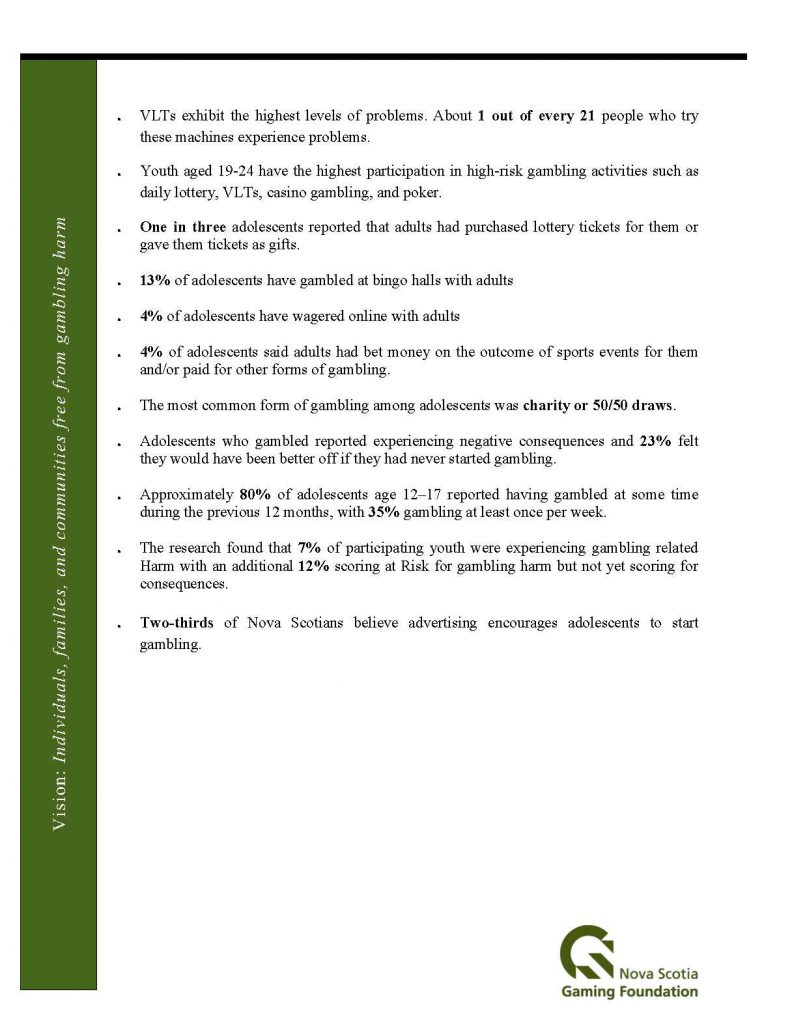 GRINS
Gambling Risk Informed Nova Scotia (GRINS) is a not-for-profit organization based in Nova Scotia Canada.
We have an all-volunteer board of community members who care deeply about the health and safety of our communities.
Our members have had backgrounds in injury prevention, seniors' safety, addictions counselling, health promotion, community psychology, statistics, research, not-for-profit management and small business.