Business Workshop: Replacing Revenues at Risk – Feb 17, 2014, 1-4pm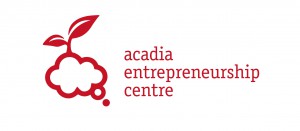 As community cultures shift, businesses need to be able to change, to grow and adapt.
Is your business strongest in one season, and losing money in the others?
Do you need to add value to your product to compete with imports?
Is one of your products or services declining in popularity and you need to develop new sources of revenue?
Replacing Revenues at Risk – this three hour workshop presented by the Acadia Entrepreneurship Centre (AEC, formerly ACSBE) is designed for business owners or managers who want to do something about slipping revenues. During this hands-on workshop you will learn about the top reasons that revenues are at risk and four ways to develop new revenues. Using small business case studies, you will look at success stories and begin the process of figuring out how you can replace your at-risk revenues.
Location: Louis Millet Community Centre, New Minas.
Date: Monday, Feb. 17 from 1-4 pm (Storm Date: Feb. 24 from 1-4 pm).
Cost: $25 to cover cost of facility and light refreshments.
To register contact or call 902.585.1180.
The Kings Community Action Group on Gambling (KCAGoG) is now in its third year of operation. From our beginning we have been acutely aware that our work to reduce gambling harm could impact the venues that rely on gambling revenues. But beyond our local work, the writing is on the wall for VLTs in particular, where revenue is dropping about 17% per year and the product is slated to be phased out over the next several years. In 2011 the Government of Nova Scotia stated that "Evidence supports the fact that VLTs are a maturing product line and are unlikely to be a stable source of revenue for governments or businesses that rely on these revenues over the long term." http://novascotia.ca/cch/department/docs/ResponsibleGamingStrategy2011.pdf.
KCAGoG is committed to supporting our local businesses to decrease their reliance on gambling revenues and still remain profitable. We are pleased to be able to partner with the Acadia Entrepreneurship Centre (ACE, formerly ACSBE) to include gambling revenue issues as one of the four case studies in this ACE workshop. This workshop will be valuable to any business that has revenues at risk.
Funding for this workshop is provided by the Central Kings Community Health Board and the Kingston-Greenwood Community Health Board. A prosperous community is a healthy community!