New VLT centre opens in Halifax area despite outcry from residents
Excerpt from article:
Aly Thomson, THE CANADIAN PRESS
Published Friday, January 17, 2014 1:09PM AST
Last Updated Friday, January 17, 2014 1:56PM AST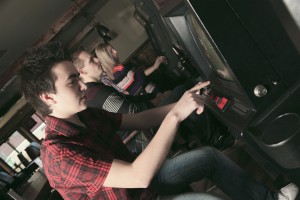 HALIFAX — A new video lottery terminal gaming centre opened this week in Halifax despite an outcry from residents who fear it will lead to a spike in gambling addiction, but the native community behind the facility says its revenue is needed to resolve a housing shortage.
Sipekne'katik Entertainment, which features 45 VLTs, is located in the suburb of Hammonds Plains on territory belonging to the Shubenacadie First Nation. The native band held a ribbon-cutting ceremony Friday to mark its opening.
Nathan Sask, the director of operations for the band, said his 2,500-member community needs the VLT money to help alleviate a dire housing situation.
"We have some families with 10 family members living in three-bedroom houses," Sask said.
"We have a severe housing shortage and we have problems with the existing housing we have. We don't have enough funding to maintain them properly."
But some who live near the gaming centre say they are worried it makes gambling too easily accessible.
"This is not economic development," said Joanne Worden. "It's money going into a machine."
…
See full article here: http://atlantic.ctvnews.ca/new-vlt-centre-opens-in-halifax-area-despite-outcry-from-residents-1.1643937